from the country where people wear charming smile, Sri Lanka: A pearl of the Indian Ocean
Aroma Ceylon brings the spa experience to India from the country where people wear charming smile, Sri Lanka: A pearl of the Indian Ocean (British Ceylon), sign of the Buddhist legendary Ceylonese heritage enriched with the fragrance of tropical herbs and spices and complemented with the touch of the secret ancient healing recipes, Aroma Ceylon, also presents contemporary arts, crafts and products into your lifestyle collection.
Therapeutic Massage Treatments
Aroma Ceylon bring out the true sense of Spa, pampering, rejuvenating and creating a harmony and balance of the senses. This is a place where families can visit including children. A place to relax, revitalize and release all stress and tensions and come out with a new spirit and positive physical and mental energy. Aroma Ceylon is a pure family-oriented wellness spa that promises services by well-trained and mannered therapists.
Leiyashim P. Kharei – FOUNDER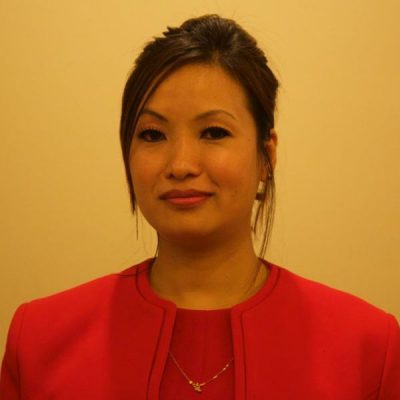 Leiyashim P. Kharei is a Social Worker, innovative teacher and driven Entrepreneur. She is a graduate in B.A, (B.Th.) and pursued M.Div. in jubilee memorial collage in Chennai.
After completing her studies, she had served and involved actively in social work dedicating her time to serve students as an English teacher. Eventually, she came across a Dermatologist doctor who inspired her and gave her proper training about beauty &skin care. Under her guidance, she had worked in her clinic for two years from February 2012 to 2014. Soon after, she joined as an Admin Manager in Sawasdee Spa brand, Ambience mall in APRIL 2014 (family-oriented Spa). Later, she got an opportunity to work with a Global Brand L'occitane as a Senior Operation Manager from August 2016 (Sanghvi Beauty Pvt Ltd.). She underwent theoretical and technical training about skin care, foot care therapy, body treatments, HR and Spa Management.
In 2017, she got registered AROMA CEYLON™ and set up wellness spa at Norwood Green Villa Resort Palampur, Himachal, providing consultation, recruiting, and training and managing the spa as an operator under the operator contract and she is managing another property in Sector 29 Market Gurugram under her brand – Aroma Ceylon
Now her prime goal is to open her own brand AROMA CEYLON™ in prominent South Point Mall shortly in Gurugram and expand it to all metropolitan cities and open chain of company-owned and company-operated franchisees to make AROMA CEYLON™ as a most prestigious beauty wellness brand in the country in 2025, generating thousands of employment opportunities to the nation in future as a grateful citizen.
Aroma Ceylon beauty wellness brand consists of four segments, Ceylon Signature Gallery where you find own skincare and essential oil products, Herbs, Gift items and contemporary arts &crafts , Skincare and body treatments, foot care treatments, therapies, body therapies (slimming, detox, herbal compressor, hot stones, cup and rope therapies) and the complete range of beauty treatments including facials and bridal and party make up. She believes a holistic approach family-oriented beauty wellness spa will surely play a vital role to cater tremendous benefits to people who are looking for a stress-free life and wellbeing.
"If you want to relax, watch the clouds pass by if you're laying on the grass, or sit in front of the creek; just doing nothing and having those still moments is what really rejuvenates the body…"